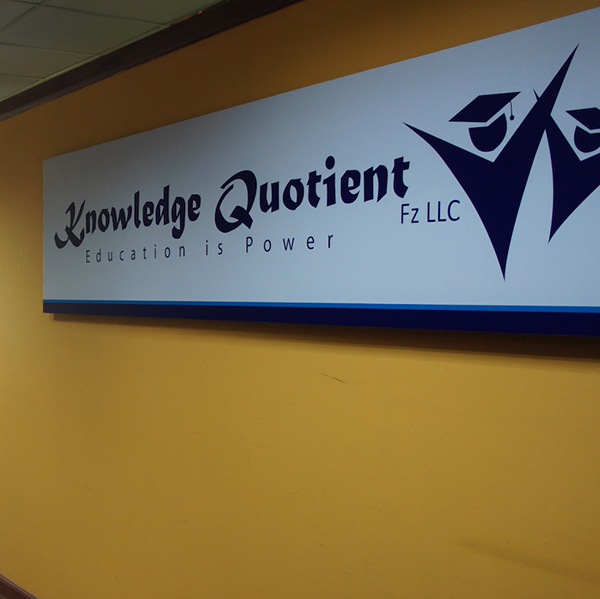 Knowledge Quotient
Who is Knowledge Quotient?
Knowledge Quotient provides top-class private tuition packages to families in Dubai. Packages are tailored to individual student needs, so that every child meets their full potential.
Your child requires a world-class education if they want to set the world alight in the future. At Knowledge Quotient we unlock your child's full potential through our private tutoring packages that are specially designed to meet your child's personal requirements.
First and foremost, here at Knowledge Quotient in Dubai, we understand that every child is different and therefore requires a unique package of tutoring and academic support. We have private tutors available in a full range of subjects, including physics and maths tutors, and tutors in French and
English. Our tutors will assess your child's needs, and identify both their strengths and their shortcomings, and then create a programme specific to your child that builds their self-confidence while strengthening their academic prowess.
We're trusted by students and parents throughout the UAE. Give your children the best start in life by providing the finest possible differentiated education, with Knowledge Quotient tutoring centre, Dubai.
If you're searching for a private tutor in Dubai, stay ahead with our courses. We offer a range of tailor-made solutions to meet your tutoring needs, including math, physics and English, as well as SAT preparation.
Homeschooling is an excellent means of providing complementary support for your child if they are struggling to meet the demands of school and an inflexible curriculum, or they simply need a little more time to practice and review material. Where concepts aren't grasped at school, your child may feel lost as the rest of the class moves on, but home tuition means we have the time and flexibility to review and revise material as often as your
child needs. It may be that your child is perfectly proficient in many areas, but needs some assistance elsewhere. Your private tutor in Dubai will tailor a package specifically to meet your child's tutoring requirements. We can offer specialised assistance to ensure your child successfully completes the
syllabus.
Alternatively, we're happy to offer full courses in a range of subjects if that's your requirement. SAT preparation, IELTS and TOEFL are all available for home schooling too. Whatever your personal tutoring needs, be they maths, physics or English, or any of the other subjects we offer, contact us for
more information about a personalised package today.